Jack Brown's Beer & Burgers Joint
Jack Brown's Beer and Burger Joint is located on 7th Avenue South in the Lakewood District of Birmingham. Their menu is quiet simple, but effective: burgers, beer, French fries and fried Oreos.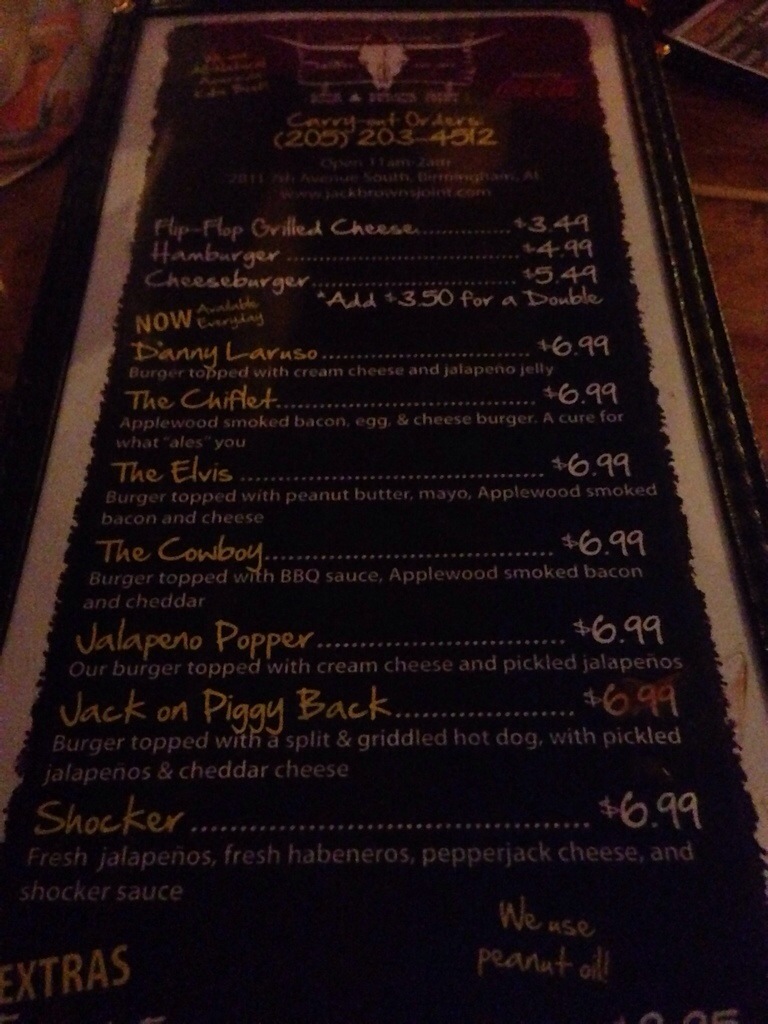 The craft beer menu is rather extensive with over one hundred bottled beers as well as three taps that are rotated out regularly.
The burgers are made with 100% natural Waygu Beef. There are several burgers that are available every day as well as a daily special burger.
The atmosphere is casual with bar top dining tables and a disco ball that hangs over the bar. There is an outdoor patio out back that offers
additional seating.
They are open daily from 11:00 am to 2:00 am.